Often referred to as "The City of Neighborhoods," Chicago is made up of 77 neighborhoods with great places to visit and things to do. While each neighborhood has its own characteristics that appeal to different individuals, some stand out from the rest for their access to transportation, restaurants, entertainment and nightlife, and access to parks and recreation. Lady Louise, our adorable French Bulldog mascot and the inspiration for our logo, has got tips for living your best life in Chicago.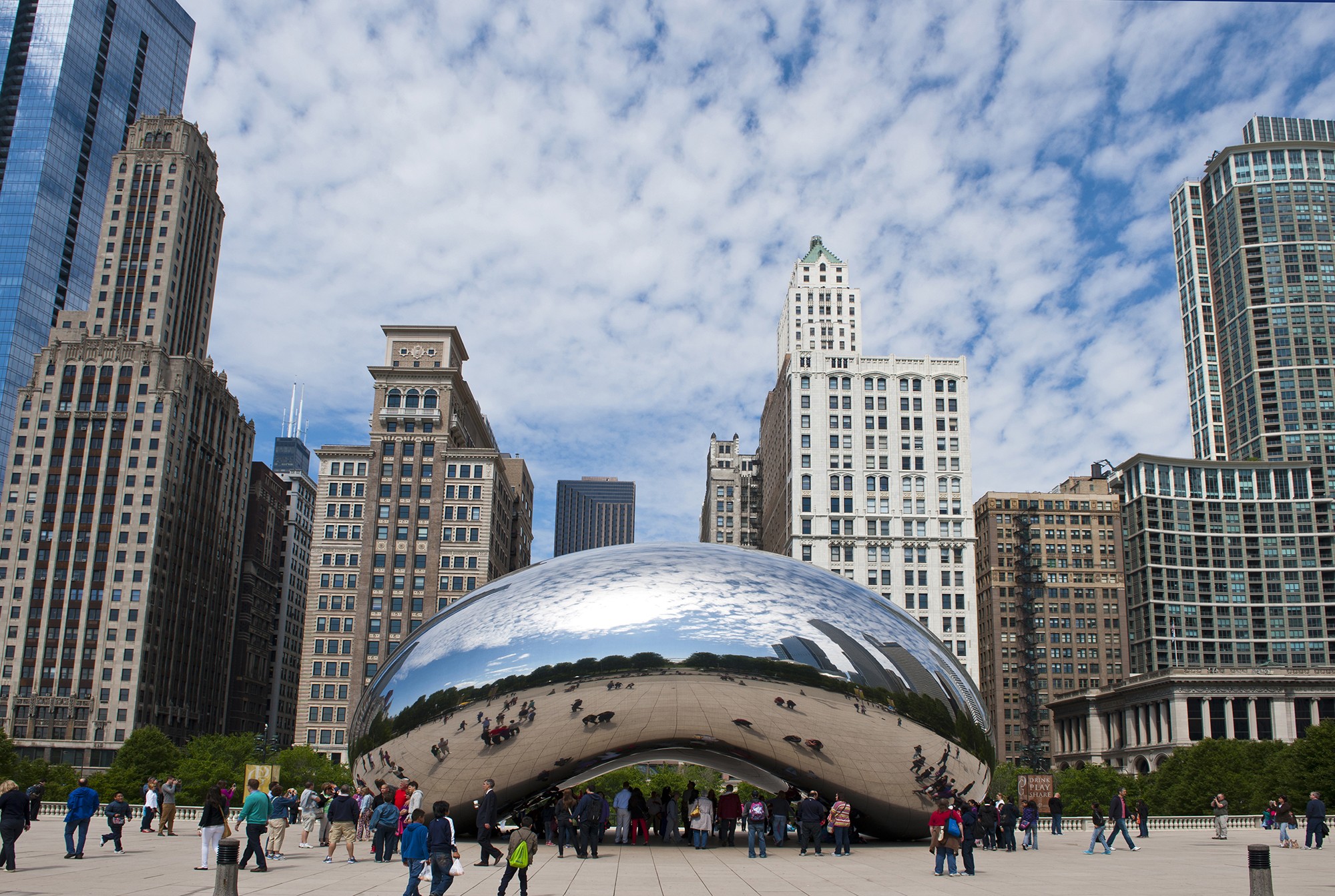 The Loop is recognized as Chicago's official downtown and one of the most important central business districts in the world. Known for its lively atmosphere and distinctive architecture, the Loop is home to many famous attractions, including museums, urban parks, tasty restaurants, shops, theaters, and more. The Alfred is located in the heart of the Loop at 30 E Adams Street, making it the ideal location for people looking to balance work and play in this energetic city.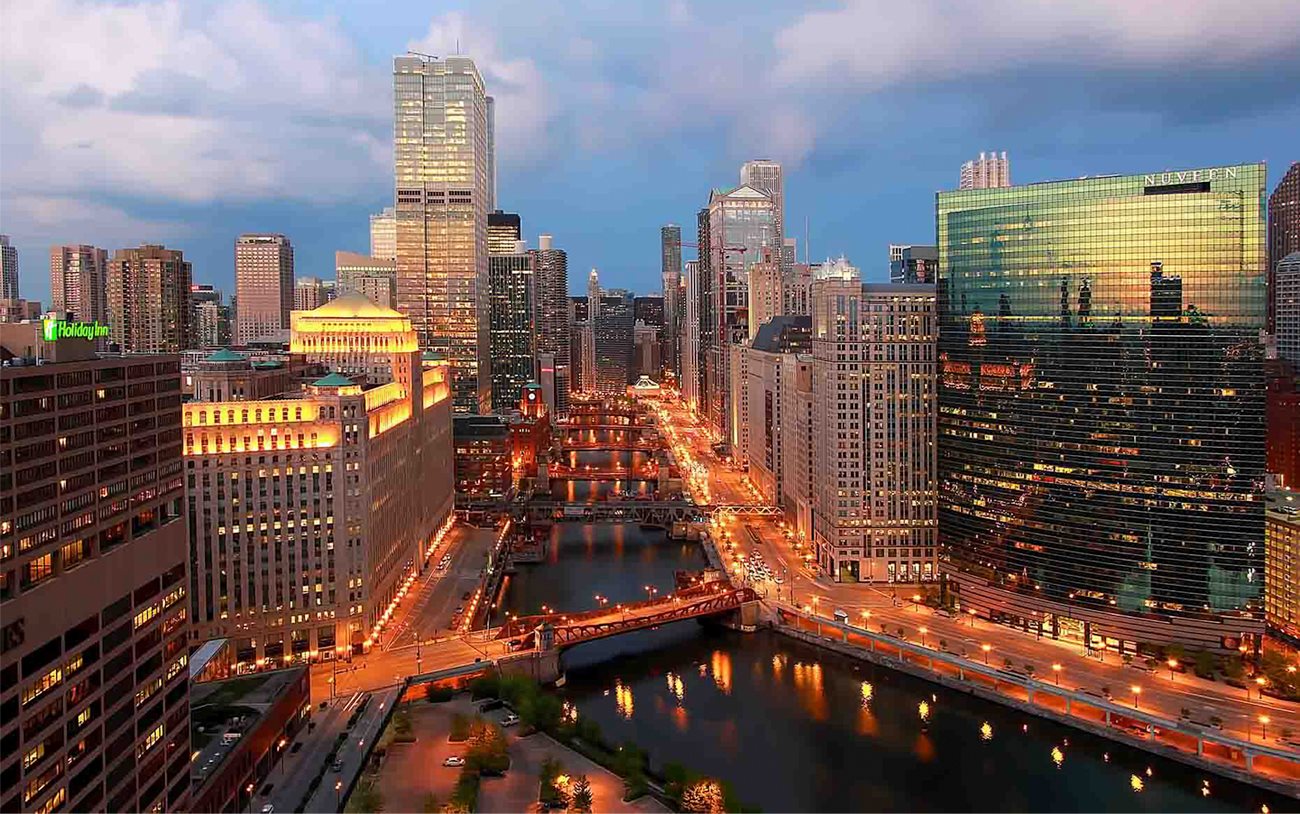 Bordering the Magnificent Mile and right across the bridge from the Loop, River North is the creativity and entertainment hotspot of Chicago. With a vast variety of galleries, showrooms, shops, and of course, the Merchandise Mart, River North is full of inspiration for art and design. This part of the city livens up at night, offering fine-dining at award-winning restaurants, trendy new clubs, tasteful wine bars, craft cocktail lounges and more. Call River North home at either of the two FLATS® buildings: The Ardus, located at 676 N LaSalle, or the historic Bush Temple, located at 108 W Chicago Avenue. Both buildings are centrally located in River North and embrace the artistic elements in their design.
Uptown features a harmonious blend between old and new that values both rich history and ethnic diversity. Culturally immerse your taste buds by visiting one of the many ethnic restaurants around Uptown. After grabbing a bite, you can catch a concert at one of the preserved theaters. Take your pick between the Bachelor, Draper, Lawrence House, or Synagogue to live in so that you can call Uptown your neighborhood.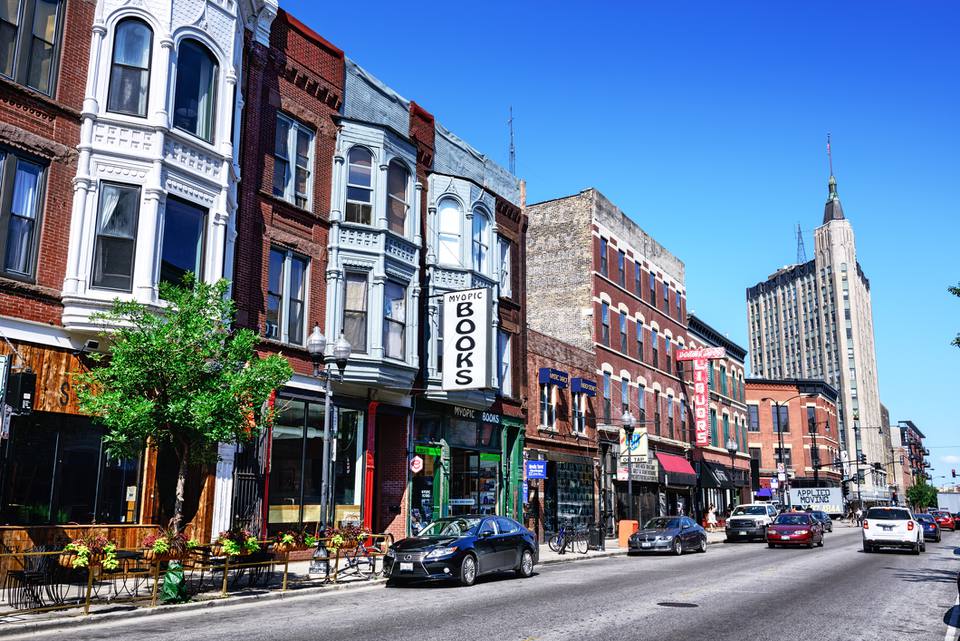 Offering live music shows, entertainment establishments, an eccentric art community, fine-dining, vintage shopping and more, Wicker Park has something for everyone. Wicker Park is home to the North Hotel and the Milwood, two FLATS® buildings that have as much character as the neighborhood. Conveniently located near the L, either of these buildings is perfect for the young professional who doesn't want a long commute.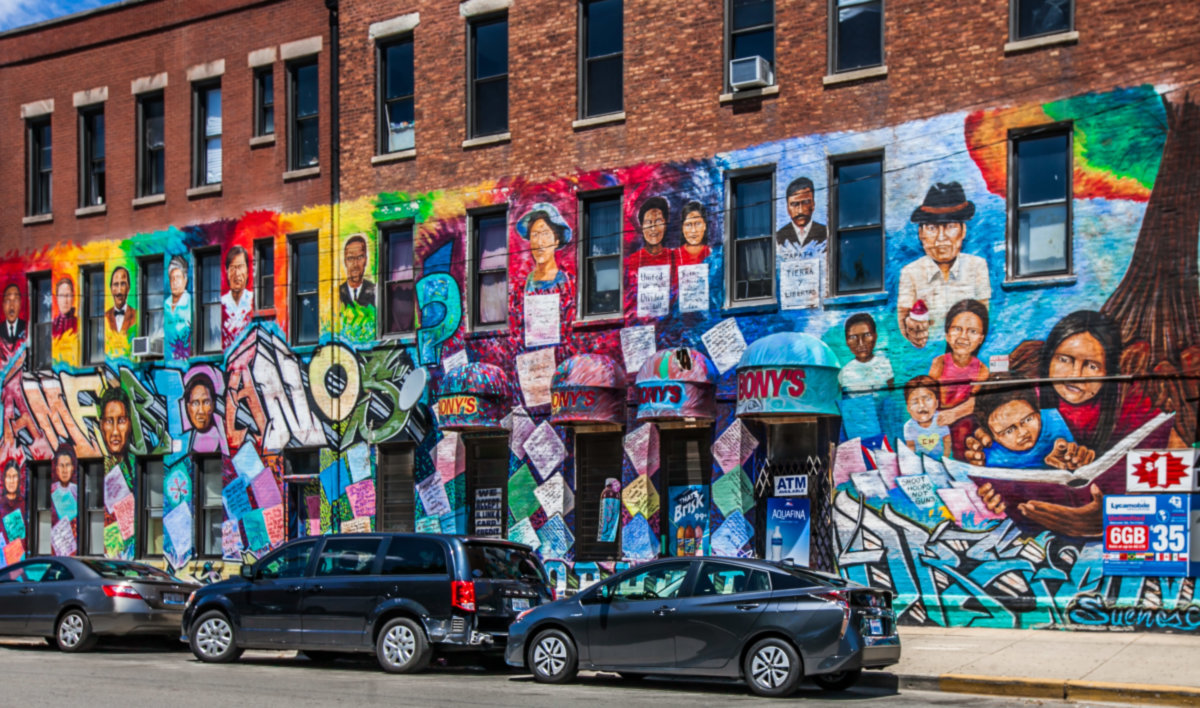 Pilsen is well known for its public art and murals seen on the front of houses, train platforms, and even along railway overpasses. Pilsen is also home to the National Museum of Mexican Art and thriving cultural history is echoed throughout the streets. The Otis, located at 1435 W 15th Street is surrounded by vintage shops, independent coffee shops, and locally-owned restaurants. This ever-evolving neighborhood has an energetic vibe that is shown through the colorful streets.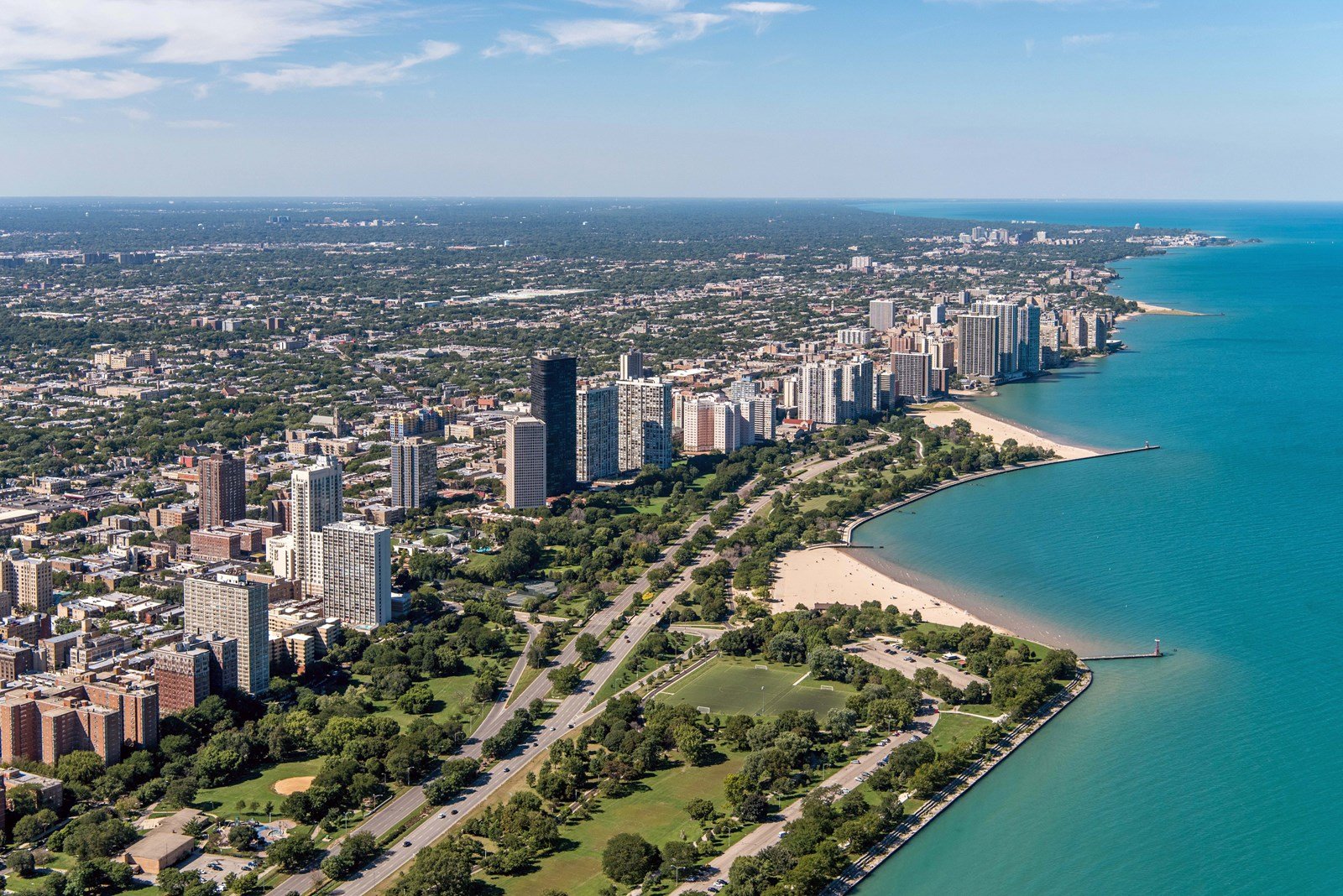 Edgewater is on the edge of the water, literally. Edgewater's main attractions are its lakefront beaches and urban park spaces. Located only seven miles north of the downtown area, Edgewater is just a short commute away for the young professional. The Ridge and the Windale are FLATS® buildings in Edgewater that are both located just a few blocks from Lake Michigan. Edgewater is also known for its variety of tasteful restaurants, low-key bars and pubs, and cozy coffee shops.
Chicago is made up of 177 distinct neighborhoods. We hope we've helped you narrow down which one may be the right fit for you. Whether you're looking for a neighborhood with great access to public transportation or one that is a hub for entertainment, you can find what you're looking for in Chicago. We are proud to call the above neighborhoods home to FLATS buildings and engage with each neighborhood by way of holding events and offering public lobby spaces. Attend one of our upcoming events to get a better feel for the area or request a tour of one of our buildings!