Lady Louise has been busy sniffing out the best spots in River North to help residents at FLATS make the most of their experience. Here are her tips on living your best life in this popular Chicago neighborhood.
Restaurants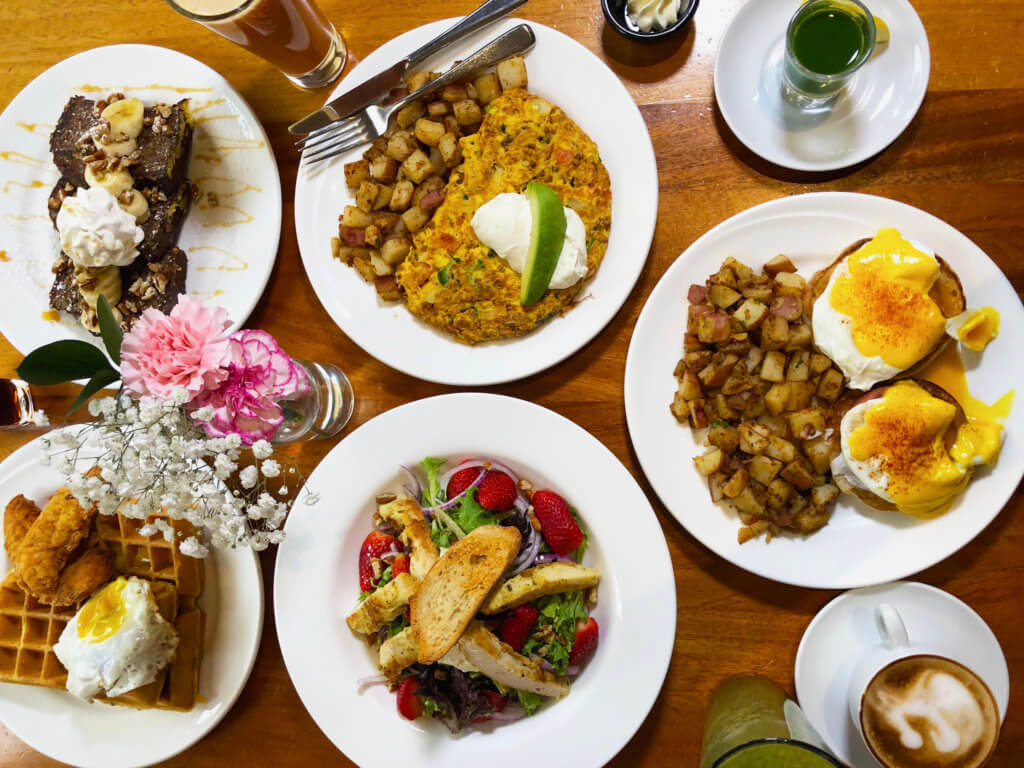 When you think of River North, fine dining and entertainment are some of the first things to come to mind. Some of the city's longest-running establishments are located in the neighborhood and remain to be crowd favorites. During the day, select from markets with salad bars and incredible fresh options. At night, seafood, steak, and pasta restaurants in River North are some of the best in the city. The riverfront is quickly becoming a favorite destination for Chicagoans, with trendy bars and restaurants popping up to offer patio seating with amazing views.
Bars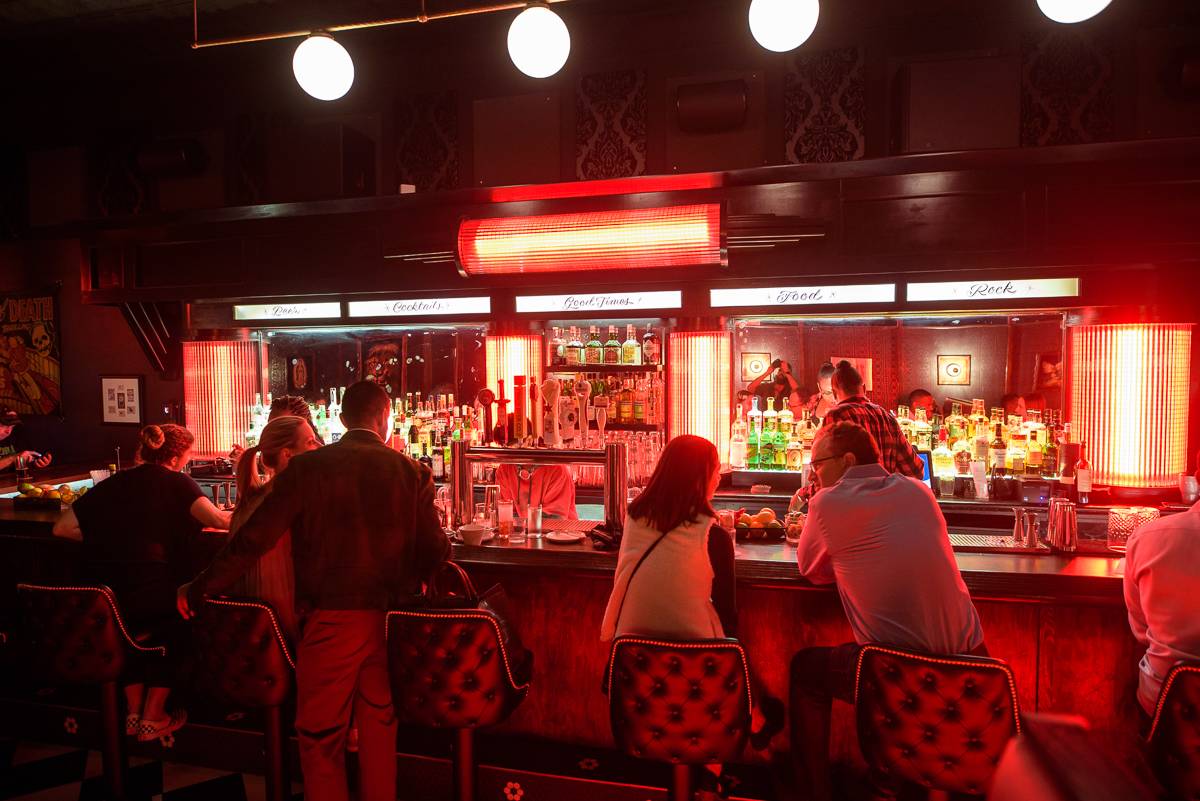 River North caters to every type of bar crowd. The no-frills, just got off work happy-hour crowd, the date-night bar hoppers, and stay-up-all-night and dance bar goers. Some bars offer entertainment such as karaoke, live djs, arcade games, or live music. Others don't even have tvs and are all about creating an atmosphere for conversation. Whatever your mood, you'll find a bar to call your new favorite in River North.
Activities in River North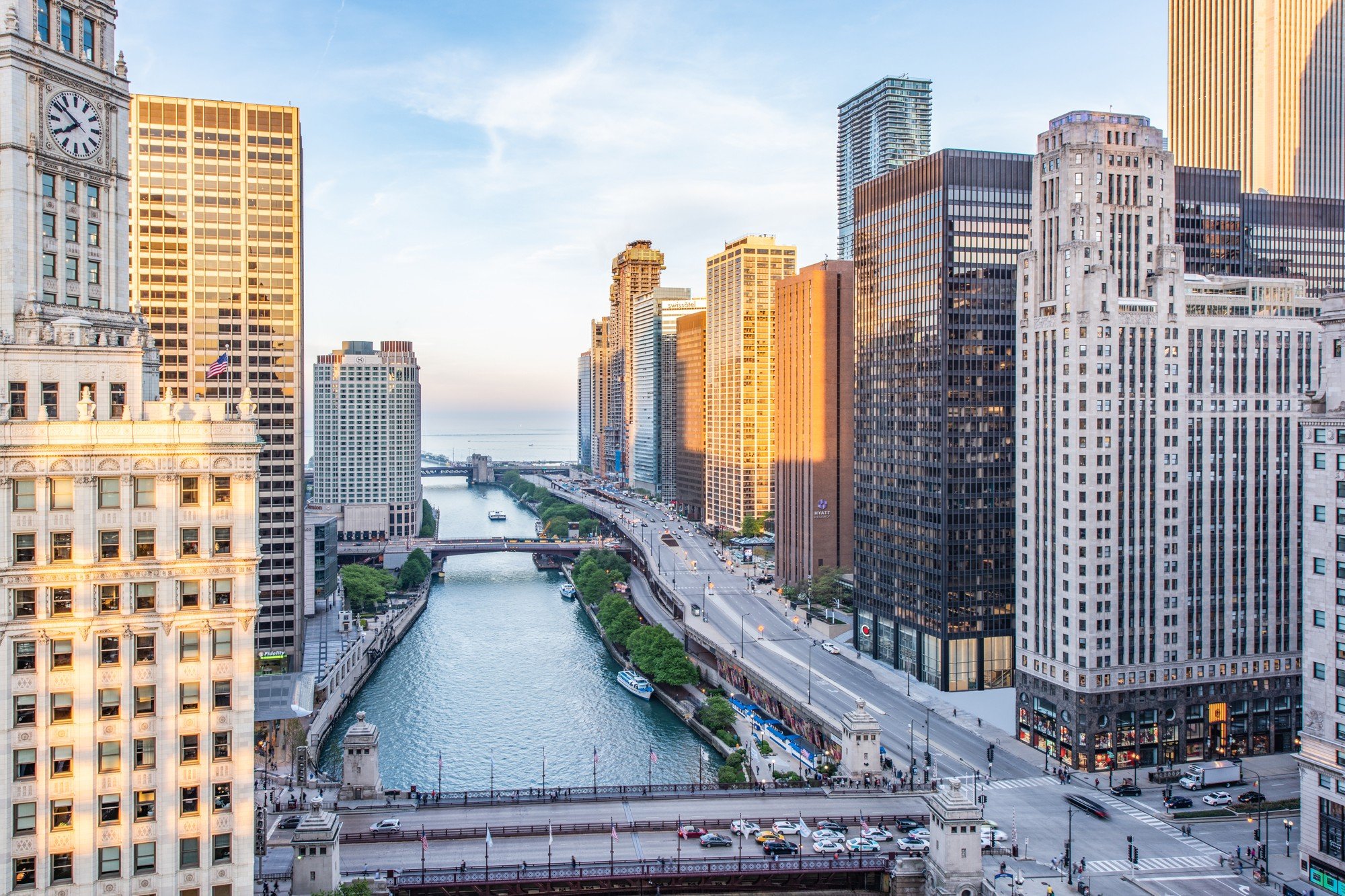 There's always something happening in River North, from shopping on Michigan avenue during the day to checking out live music in the evening, we promise that you won't get bored.
Shopping in River North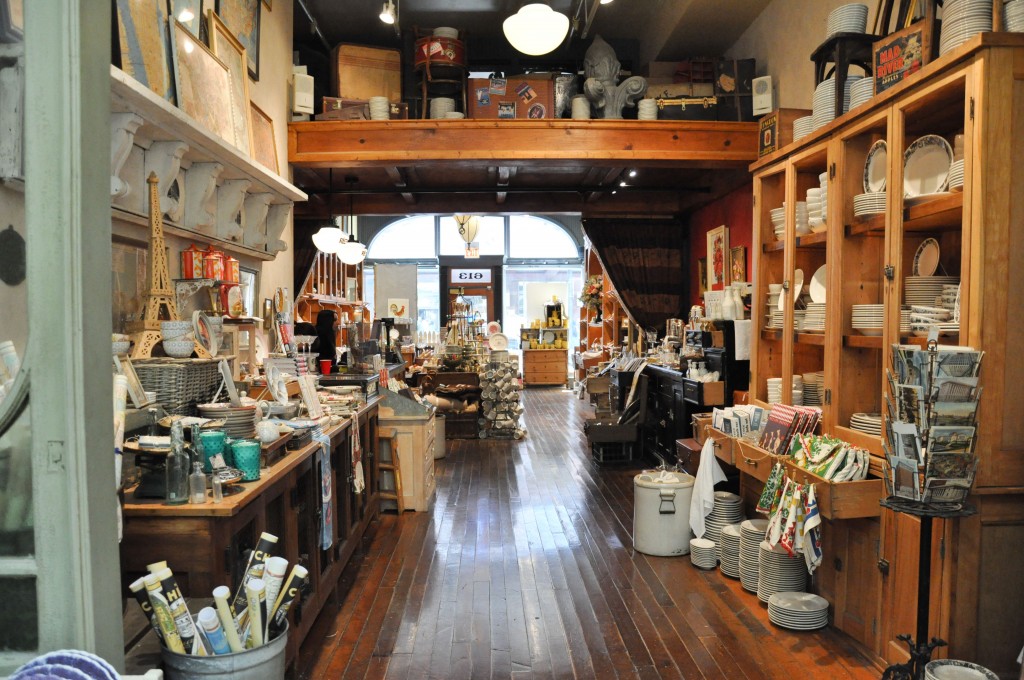 With so many options for activities, you might be curious about what to wear for your day or night out in River North. Or, if you're looking to deck out your home, there may be no other place in the city with such a concentration of shops than the Magnificent Mile on Michigan Avenue.
Department stores in River North include Nordstrom, Bloomingdale's, and Macy's. Indoor shopping malls include Water Tower Place, 900 North Michigan Shops, and the Shops at North Bridge.
Vintage Housewares If you're searching for something truly unique, P.O.S.H is a curated boutique selling antiques from around the world. They have especially great offerings for dinnerware and kitchen accessories, but also offer apothecary products, jewelry, and specialty products and toys for kids.
Find your Personal Stylist Have an upcoming event or special occasion but are hesitant to buy a new outfit because you'll only wear it once? Check out Rent the Runway where you can book an in-person appointment with a stylist and pull items for you to wear for your event. Their services also include sending clothing options directly to your home.
Keep it Fresh with Dry Cleaners in River North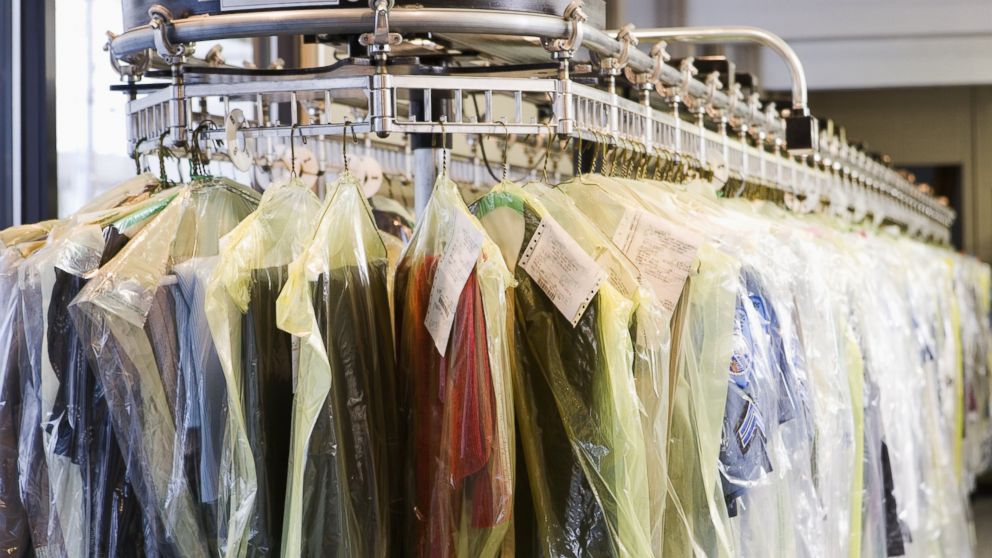 Now that you've got some nice new digs, you may want to know where the best dry cleaning and mending services are to keep your clothes looking fresh.
Sterling Cleaners on LaSalle Dris our recommended business for alterations and dry cleaning, as they are efficient and reasonably priced with the best online reviews from their customers. They're conveniently located right off of the Merchandise Mart stop.
Grand Ohio Cleanersoffers excellent shoe repairs and is a one stop shop for dry cleaning as well.
Co-Working in River North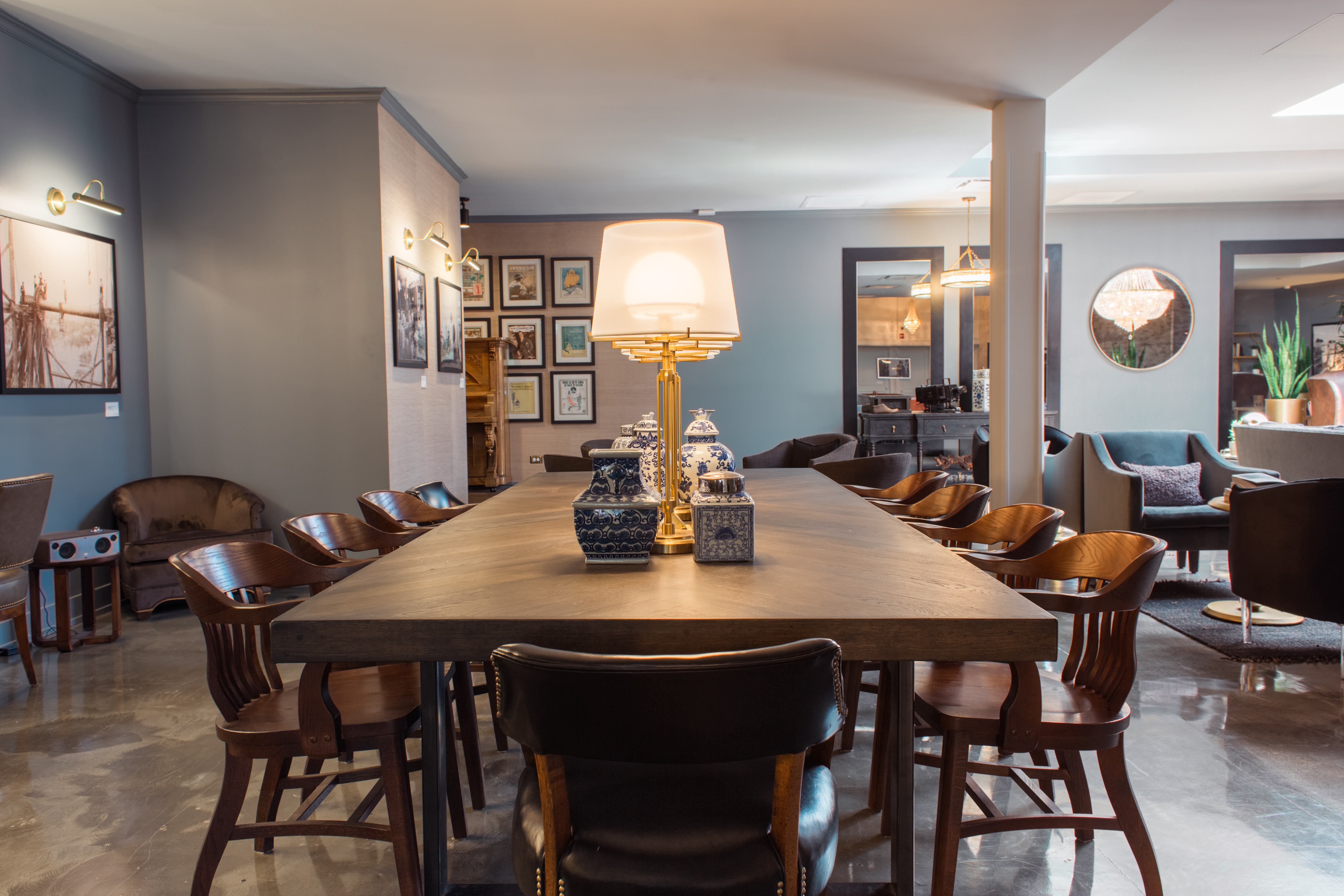 The latest trend of co-working has taken off in River North, where hospitality and office merge to establish collaborative environments where you can get stuff done.
FLATS® The Bush Temple is not just an apartment building, but a space for the community. This lobby, open to the public, offers a large work table, free wi-fi, a foxtrot market, and healthy snacks from Ingrained Chicago. If you need a space to chill out, find a comfy sofa. Need to work out and get your blood pumping? Join a class led by one of our fitness trainers in the gym, complimentary for FLATS residents.
Novel Co-Working Open office space, private suites, and amenity areas.
Make Offices Over 100 private offices with shared amenities and regular workshops.
Parks in River North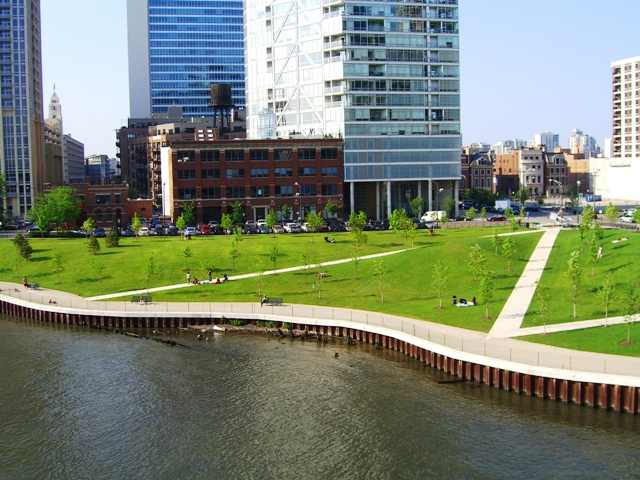 Take a Breather Get away from the hustle and bustle of River North by visiting a park or green space in this urban area.
Ward (A. Montgomery) Park on the north branch of the Chicago River is a modest green space with a fenced-in dog park for your furry friend to run around. Note that dogs are not allowed south of Erie street in this park, so it's best to enter on Larrabee street.
The Ohio Place Dog Park is a great place to let dogs off-leash as it is a long run but is mostly concrete with some trees and benches to sit.
Washington Park is a secluded square located in front of the Newberry Library with a beautiful fountain, a garden, and benches to people watch. Lake Shore Park on Chicago Ave offers a track, tennis courts, and softball field and an indoor fitness center.
Fitness Studios and Yoga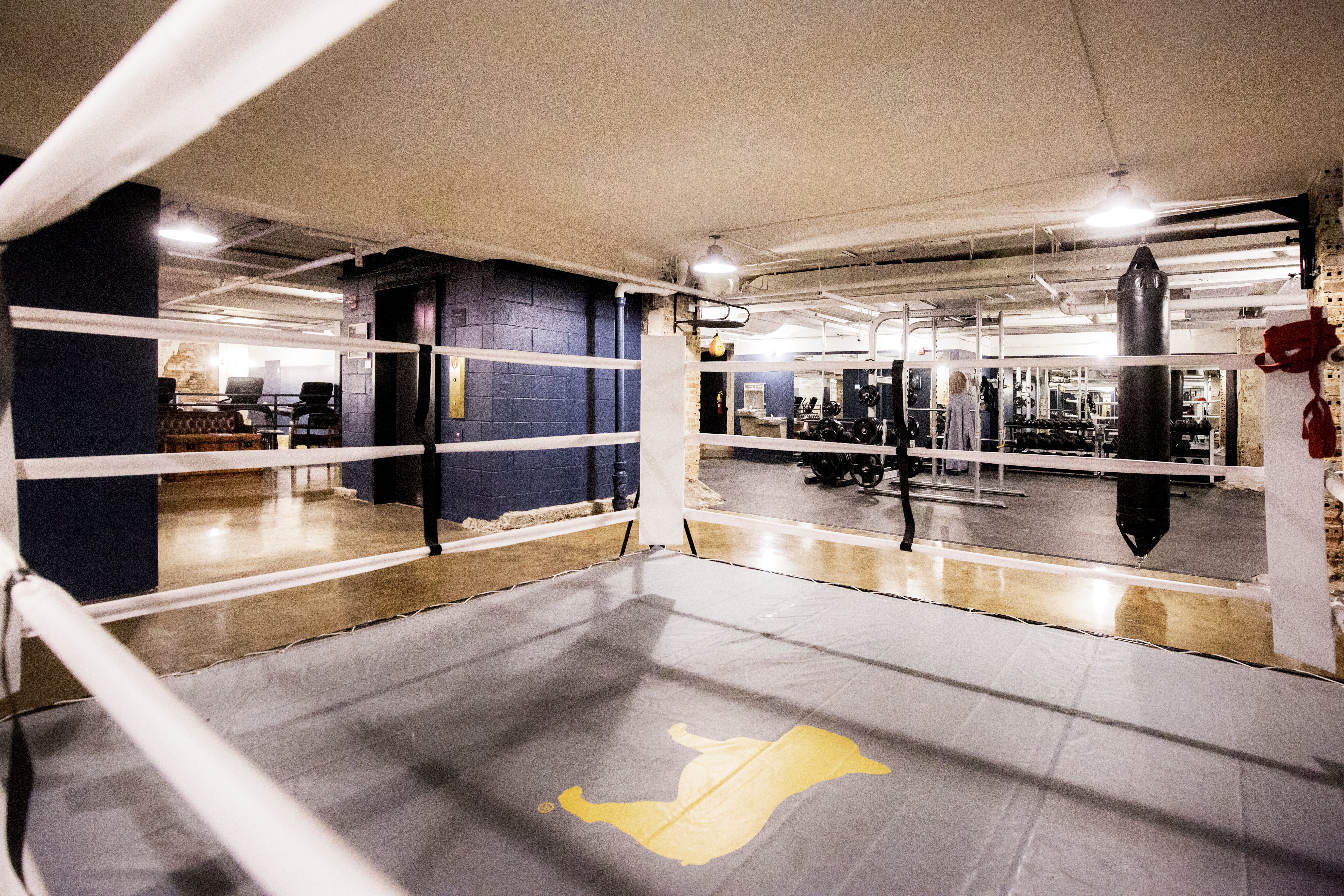 At FLATS, we offer some of the best fitness facilities that River North has to offer, right in our own buildings.
The Bush Temple, 108 W Chicago features a boxing ring, punching bags, cardio and weight equipment, plus training sessions from top industry professionals. All classes are complimentary for our residents. Coming soon, a rooftop pool at The Bush Temple will allow residents to swim laps or lounge outside after a tough workout.
The Ardus, 676 N LaSalle DrSpecialty TRX classes are offered along with cardio and strength training equipment. Unwind after a long workout with views of the city.
Stock your Pantry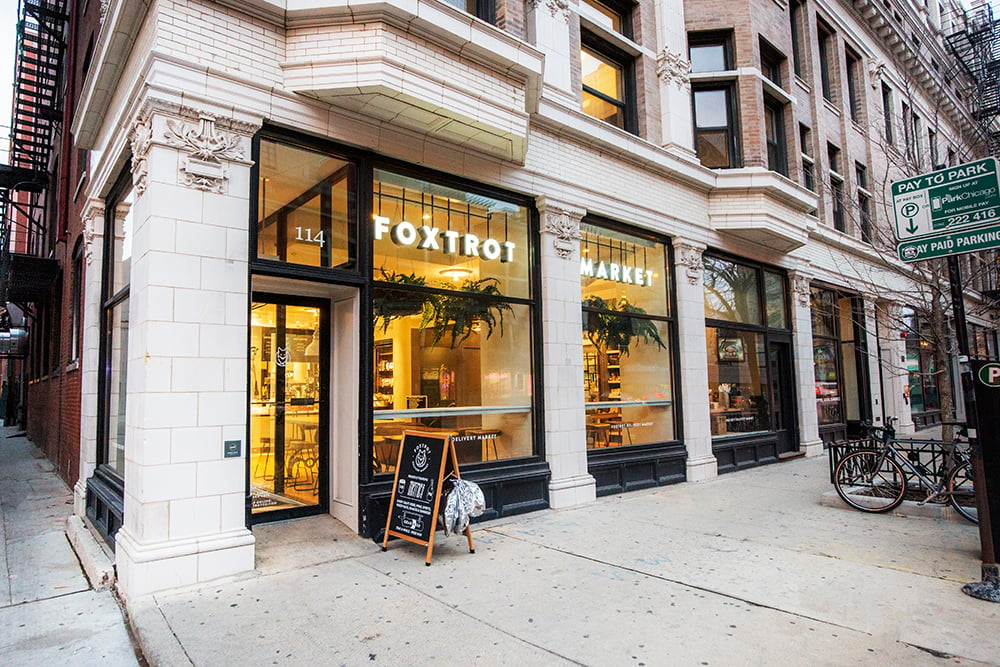 Looking to stay in and cook from home? There are plenty of grocery options within walking or driving distance in River North.
Keep your Four-Legged Friends Happy & Healthy! Vets in River North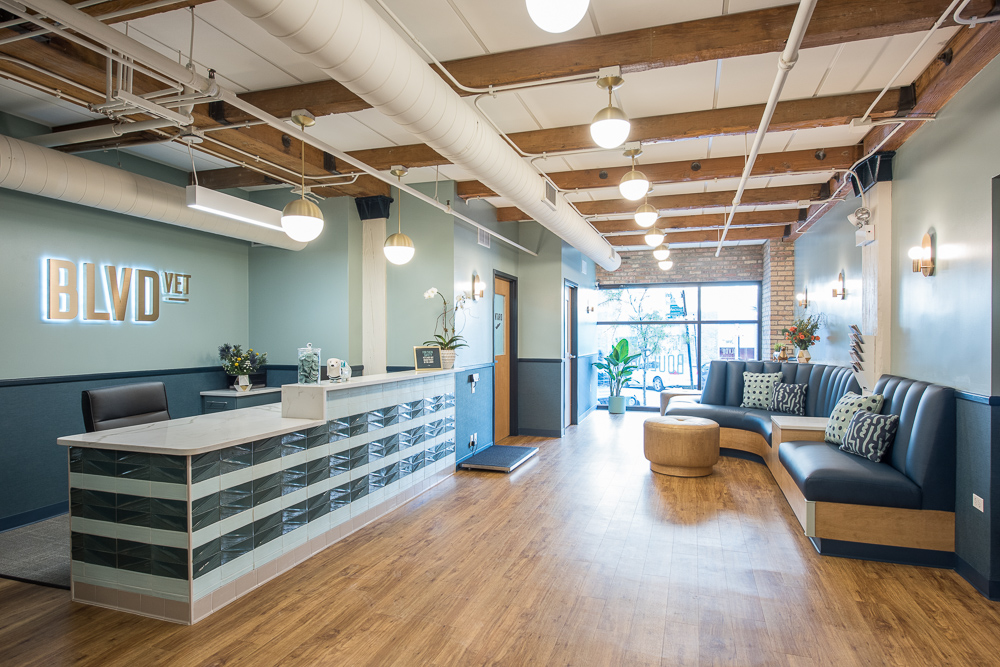 Getting Around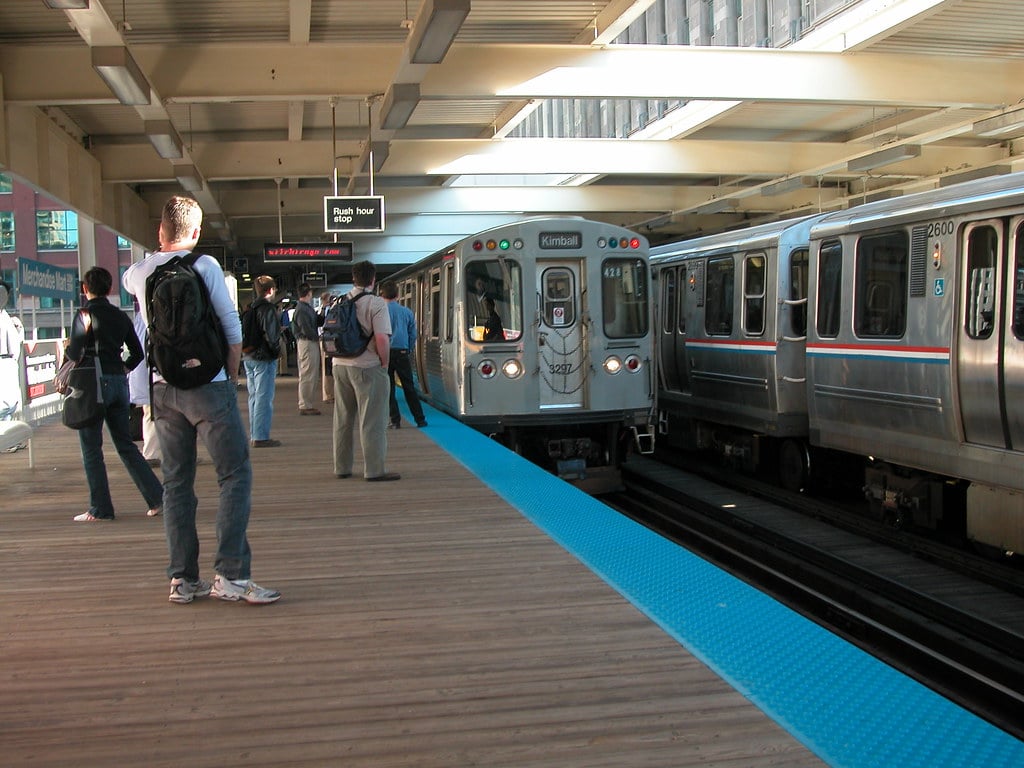 Taking public transportation in River North is perhaps the easiest and cheapest way to get from point A to B.
The CTA Red and Brown lines runs through this neighborhood B

Brown line stops at Chicago Ave and the Merchandise Mart
Red Line stops at Chicago Ave and Grand and State avenues.

Bus Routes

East/West bus routes are along Chicago Ave and Grand Ave
North/South bus routes run along Orleans St, LaSalle Drive, Clark St, State St, Michigan Ave.
#3 King Drive which starts at Northwestern Memorial Hospital and travels south to McCormick Place Convention Center and then down King Dr. until 95th St. Neighborhood
Schools and Hospitals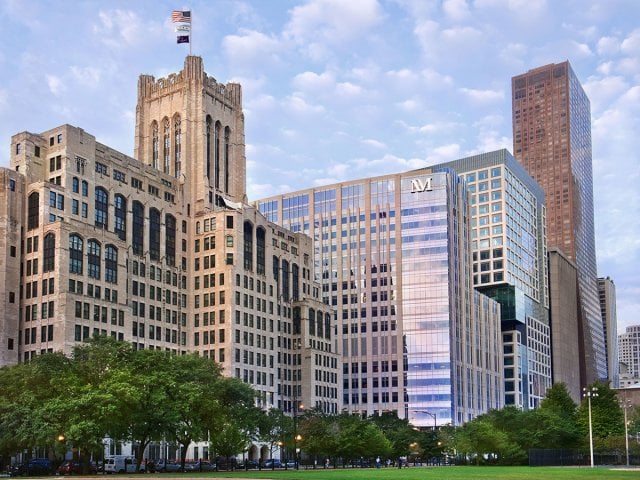 River North is best known for Northwestern University'smedical campus and business school located here. Northwestern Memorial Hospital is a nationally ranked academic medical center and the primary hospital in this neighborhood. There are physicians, surgeons, and caregivers who represent nearly every medical specialty.